Profile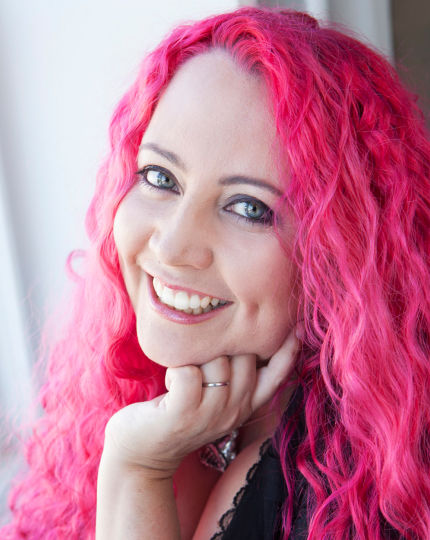 Microbiologist, Speaker, 2021 New Zealander of the Year
With her bright pink hair, Dr. Siouxsie Wiles is hard to miss! She's one of the country's most recognised and respected scietents, trained as a microbiologist. At the Bioluminescent Superbug Lab at Auckland University, Siouxsie and her team make nasty bacteria glow in the dark to find out what's making us sick with the aim of finding new medicines. She still can't quite believe she gets paid to do it for a living. Outside the lab, Siouxsie regularly appears on radio and TV, working hard to smash the stereotypes people have about what scietences and leaders look like.
Siouxsie has been recognised many times for her amazing contributions to science and society in New Zealand. In 2019 she was made a member of the New Zealand Order of Merit, for her services to microbiology and since. Prior to this, she had been honored as a Blake Leader by the Sir Peter Blake Trust as well as winning both the Royal Society Te Aparangi Callaghan Medal and the Prime Minister's Science Media Communication Prize. Most recently, during the COVID-19 pandemic, Siouxsie became one of the primary faces, communicators and educators in NZ, helping ease the public's anxiety through lockdown and beyond. Her efforts throughout the pandemic saw her honored as supreme winner of Stuff's Women of Influence Awards 2020. Siouxsie's passion for sharing her scientific findings combined with her personable and kind character allow her to be relatable and super interesting on all media forums.
Location
Auckland, New Zealand
Skills
Keynote Speaker, Panellist
Interests
Current Affairs, Health & Lifestyle, Research, Science
Testimonials (2)
Anouk Doevendans-Lumb - NZNO Perioperative Nurses

On behalf of the team I would also like to thank you for speaking at our conference. I think it is fair to say that every single person that attended has been impacted by your presentations and I believe that this is a great step in the right direction. The panel session with you and Greg was also a huge success and has sparked some great questions and conversations.

Thanks again and I look forward to ordering a book for myself!