Profile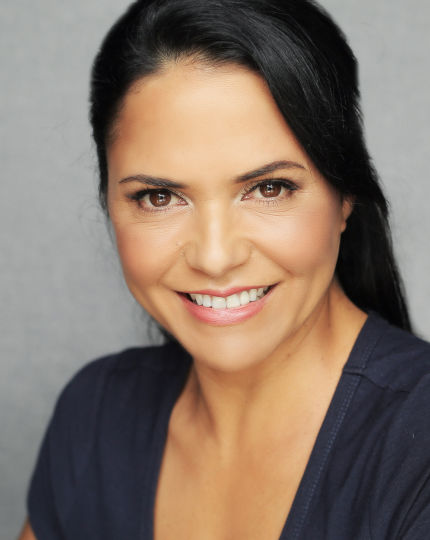 Actress, MC, TV Actor & Presenter
Actor and TV presenter Miriama Smith has graced our screens for over 25 years. Her extensive bio reflects not only her experience but also her diversity as a performer.
Currently the leading lady in TV2s latest drama, "Filthy Rich", Miriama plays ruthless businesswoman, Brady Truebridge.
Not one to shy away from character acting, Miriama doesn't hesitate at the opportunity to throw herself into a role. In 2013 she won Best Supporting Actress at the NZ Television Awards for her portrayal of Delwyn Keefe in TV One's "Siege", the real life story of Napier gunman Jan Molenar. This was a role that required Miriama to play someone twenty years her senior. Much like her portrayal of Donna Hall in TV3's "Stolen", Miriama worked on her body language, voice and psychology of these characters in order to tap into what makes them tick.
Miriama has presented a number of shows such as NZ House and Garden (TVNZ), "Destination NZ" (Sky/Ch7), "Match Fishing League" (Sky TV), the "World of Wearable Arts Awards" and was even a judge on "NZ's Got Talent" (Prime TV).
Miriama believes life is all about 'balance' and when she's not working she cherishes time spent with her family and friends.
Location
Bay of Plenty, New Zealand
Skills
After Dinner Speaker, Celebrity, Compere/MC, Debator, Documentary, Field Presenter, Journalist, Judge, Live Performance Host, Marriage Celebrant, MC / Stage compere, Panellist, Reality/Entertainment Host, Television
Interests
Adventure, Broadcasting, Dance, Fashion, Film & Television, Fishing, Food & Wine, Health & Lifestyle, Intrepid Travel, Maori Culture & Te Reo , Music, Quiz Shows, Sport, Theatre
Testimonials (4)
Jane Lacy-Hulbert, NZ Milk Quality Conference 201

"Miriama did really well. She was well received and she found a lovely quirky way of connecting with the audience. She made plenty of connections that made us laugh, and she was also great company for the evening."