Profile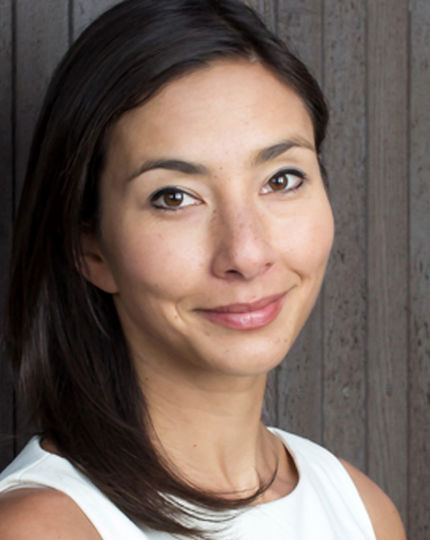 Nanotechnologist, Keynote Speaker, MC, Adrenaline Junkie
Invisibility and invincibility are two superpowers that Dr Michelle Dickinson always dreamed of as a child, and is still trying to achieve them as a full time nanotechnologist and engineer. With a background in fracture mechanics Michelle is formally trained in breaking engineering components, but is passionate about devoting her life to breaking sterotypes through her science media work on National TV and radio. Michelle has worked exclusively with billionaires and brilliant minds, offering her input helping to design technologies for a sustainable future. A kitesurfer, casual rock climber and martial artist, Michelle works hard to inspire females to push the boundaries in both science and sports and to encourage sustainable living through engineering design.As well as being the founder and Director of Nanogirl Labs Ltd, Michelle has also authored two books, No 8 Recharged and The Kitchen Science Cookbook.
Member of New Zealand Order of Merit Michelle was winner of the Women of Influence award for science and innovation in 2016, was awarded the Sir Peter Blake Leadership in 2015 and was winner of the Prime Ministers Science Media Communication Prize and the New Zealand Association of Scientists Science Communicators Award in 2014.
Location
Auckland, New Zealand
Skills
Compere/MC, Keynote Speaker, Panellist
Interests
Conservation / Environment, Current Affairs, Food & Wine, Health & Lifestyle, Research, Science, Travel
Testimonials (3)
What on Earth Colloquium 2018 - Isabel Hunter - Ve

We hired Dr Michelle Dickinson via her agent Johnson & Laird Management for an event we were organising in partnership with the New Zealand Space Agency, Manaki Whenua Landcare Research, Centre for Space Science Technology, Land Information New Zealand and the Ministry for the Environment focussing on Satellite Earth Observation technology and their application that can deliver huge benefits to New Zealand. We were very impressed with Dr Michelle Dickinson's ability to engage the audience, weave different presentation topics together, how well prepared she was and her overall professional attitude. We highly recommend Dr Michelle Dickinson for any other science-related event and would also like to thank her agent Johnson & Laird Management for their wonderful work and quick responsiveness. Venture Southland.