Profile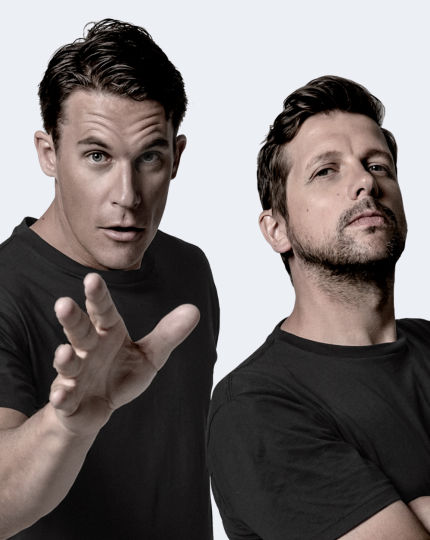 MC's/ Radio Host's/ Personalities
Matt and Jeremy bring you The Hauraki Breakfast from, 6am-10am. It's a radio breakfast show, but not as you know it. Guests get grilled with the infamous 'Thank You For Your Honesty' questions, Jeremy parodies Mike Hosking in 'Like Mike', Sky Sport Commentator Scotty J. Stevenson gets asked the weirdest 'sports-related' questions of all time and more. The best part is that they can also be at your next event - now wouldn't that be perfect!
Matt "Starlight Mackintosh" Heath is an actor, producer, radio host, sports commentator, columnist, musician and all round punisher. He has been a The New Zealand Herald columnist since June 2014.
Jeremy "Ridgey" Wells Is a New Zealand television personality, most famous as the host of TVNZ's satirical news show Eating Media Lunch. Jeremy appears beside Hilary Barry on Seven Sharp every weekday on TVNZ 1.
Location
Auckland, New Zealand
Skills
Compere/MC, Host, Panellist
Interests
Broadcasting, Current Affairs, Food & Wine, Interviews, Sport