Profile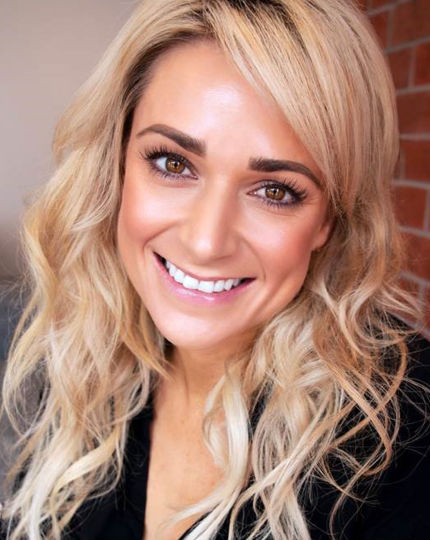 A dairy farmer's daughter hailing from Te Kauwhata in the Waikato, Erin spent her years studying and performing to gain her Bachelor in Musical Theatre. She then got busy auditioning her way into shows such as Jesus Christ Super Star, Beauty and the Beast and Westend to Broadway before by absolute fluke ending up being accepted for various TV roles. For Erin these roles have continued to get bigger and better! Two years on What Now then two years co-hosting Sticky TV eventually leading to her biggest challenge, 'The Erin Simpson Show'. Every weekday for 5 years The Erin Simpson Show delivered an afternoon stuffed full of surprises, friendship and laughs. It was a magazine-style infotainment with a target demographic of 10-16 year olds - think "Rove" or "Ellen" with a teenage twist.
In her apartment-styled studio Erin chatted with some of New Zealand's biggest stars from music, TV, sports and the arts who in return inspired the audience to be the best they can.
Daily ratings averaged 150,000 per day and after 5 long years, her team made a successful total of 770 episodes! Erin believes there is so much oozing out of this country and for the past 7 years she has loved being able to showcase every minute of it in the medium of television.
Since then Erin's taken on new challenges, including working with The New Zealand Defence Force to host a TV2 show called 'Operation Hero' She also set about sinking her teeth into her other passion art, and now her work can be seen on her website or for sale in various stores and galleries around the country.
Erin segwayed herself into prime time television working behind and in front of the camera as the 'project guide' for TV1's brand new show Kiwi Living. She also began her adventure with Sky Television where she hosted Sky Sports Landrover 1st XV Rigby Show which saw her presenting LIVE television every weekend from a different rugby field around New Zealand and working alongside some of New Zealand's most influential sports commentators
Erin is a driven, creative, sassy young New Zealander. With a love of people and life a smile is never far from her face or yours. She is up front yet polite and willing to give anything a go. She very much believes in the saying 'you won't know unless you ask' and there's no harm in 'asking for the no'. There is so much talent hidden in this country and if her work (of any nature) inspires someone else to get out there and give something ago then she's doing something right.
Location
Auckland, New Zealand