Profile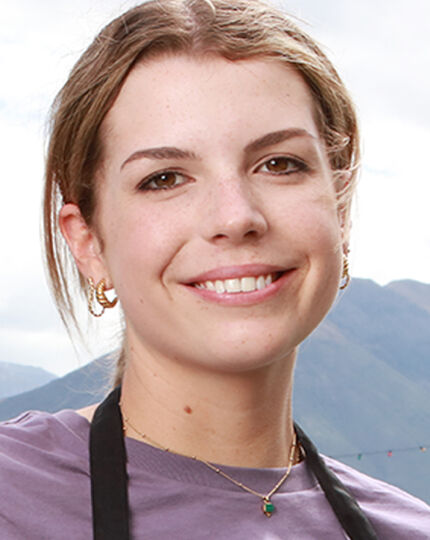 Alice Taylor is a former Otago student, Master of Politics and foodie…but lets just call her "chef."
With experience as both a home and restaurant cook, making kai is one of Alice's life-long passions. Thrust into the limelight with her appearance on the Kiwi instalment of reality cooking show Masterchef New Zealand, Alice secured a solid third-place finish — and the hearts of Kiwis around the country.
And while she may be a fresh-face, she's not new to sharing her recipes and methods. Alice has been able to draw inspiration from the world around her; the fact that she's able to inspire others in the process is, well, gravy.
While studying, she began demystifying the process of cooking good food with her column "F**k! I Can't Cook!" for Critic Te Arohi: a guide for students with limited resources, experience, and proof that good food doesn't require outrageous budgets or hours of spare time.
It is this tenacity, innovation and energy that saw Masterchef Judge Michael Dearth offer Taylor a job at his high-end Italian restaurant Baduzzi. And we can't wait to see what Alice serves up for us in the future.
Location
Queenstown, New Zealand