Profile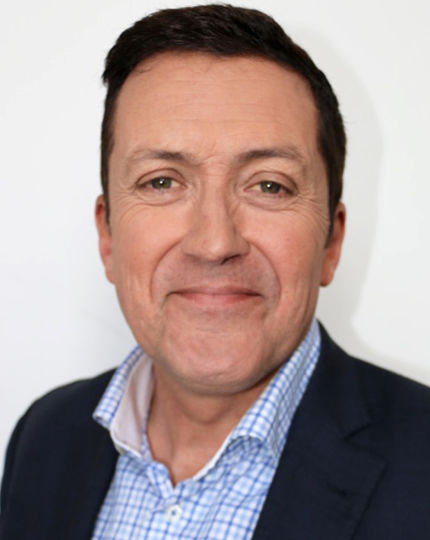 MC, Live Host, Announcer
Stephen McIvor is one of the most professional MC's in the country, utilising his 27 years of Live presenting on Television to engage with an audience. He has strong adlib credentials having commentated on some of the worlds biggest events,ie opening and closing ceremonies of 2012 London Olympics and 2010 Winter Olympics.He's sharp, stays on point with the client and delivers. His experience on and off camera gives him an edge where strong scripting is required while at the same time allowing him to ad lib. Stephen loves interacting with people and is the consummate professional Master of Ceremonies.
A Blue September Ambassador, he lives in Auckland and is married with three children.
Location
Auckland, New Zealand
Skills
Compere/MC, Host, Live Performance
Interests
Broadcasting – Radio/TV, Family & Friends, Literature / Books
Testimonials (3)
Vodafone - This is your Life - Oct 2018

Thank you for a brilliant performance on the This Is Your Life gig. You brought real value to every step of the production. Here's the things I most appreciated...

1. You really cared about the script and brought a sharp editorial eye to it. Your experience made a reall difference here.

2. You were thoughtful and collaborative in the editorial process, which, as a writer I particularly appreciated.

3. You were exceptionally professional on all the fundamentals and nothing was ever a problem.

4. At the rehearsal/teamtalk meeting you put all the guests at ease and made them feel important. You also have them a sense of Confidence that you would look after them and make them look good

5. We then went on to deliver a full on show with 8 live guests, 15 video guests, and a tonne of media cues WITH NO ON STAGE REHEARSAL. Not even a cue to cue walk through. Just total trust in all the team delivering their part. You can do that with a bunch of people who have worked together a lot. But we have never done a show together. That just tells me what a focused, experienced, professional you are!! Huge respect to you

6. The show went over time, but never dragged. You kept guests on point without ever embarrassing them. You nailed the mix of free styling and script following perfectly. You got the balance of sparkle and gravitas just right. And you just have the whole show a sense of polished show biz class.

7. And the icing on the cake. The stand out big hit... you talked a couple of teenage boys into delivering a heartfelt speech to their father in front of a room full of strangers. Those boys had made up their mind to NOT TALK on stage. And you just didn't accept it. You worked those boys brilliantly with a combination of gentle encouragement, making it feel safe, and helping them see the importance of the opportunity. It was genius. And obviously it was the clincher for the gig. It made all the difference to RUSSELL and made the whole show shine. So THANK YOU !!

It was a pleasure Mr. McIvor

Troy from Uno Loco.