Profile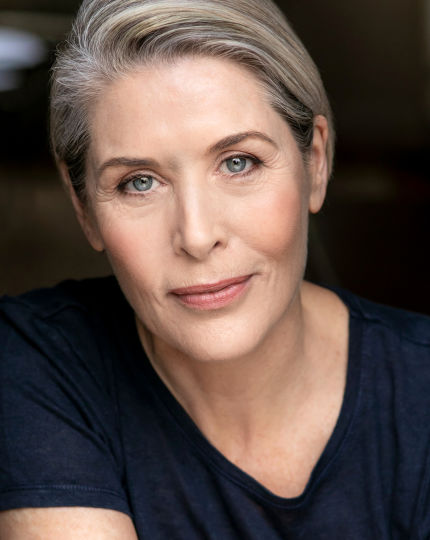 Award winning Actress, MC, Fluent Te Reo Speaker, 2020 New Zealander of the Year
It's hard to imagine the First Lady of New Zealand theatre, Jennifer Ward-Lealand, in a clown suit, but a young actor has to earn a crust somehow. The red nose and floppy shoes of her community theatre days are a far cry from her stage garb these days. Her statuesque frame is often draped in floor-length gowns as she channels old-style glamour in her role as host.
Over the last 40 years, the award-winning actress has amassed a list of stage and screen performance credits that would make the Encyclopaedia Britannica seem short. She's toured New Zealand and offshore with Harry Sinclair and Don McGlashan in music /theatre group The Front Lawn, starred to international acclaim in the local melodrama film Desperate Remedies, was a core-cast member of the high-rating Australian comedy sketch show Full Frontal, and played the lead role in the 2018 NZ feature film, Vermilion. Over the last 20 years she's directed theatre, musical and will soon shoot her first short film, all alongside training and working as in intimacy coordinator for stage and screen. As an accomplished singer she presents her own shows, Falling in Love Again (as Marlene Dietrich) and Delicious Oblivion (a wild rejig of the Berlin cabaret songbook) at festivals and venues in New Zealand and Australia.
Elegant yet down-to-earth, Jennifer is in demand as an MC and host for arts and corporate events. Her warmth, self-assurance and wit have carried the crowd at the Montana (then New Zealand) Book Awards seven times, the Gala Concert in the presence of Dame Kiri Te Kanawa, the World of Wearable Art Awards, the Whitecliffe Fashion Show (five times), APO fundraisers and the annual Equity Lifetime Achievement Award. Her fluency in te reo Māori brings an added depth to her work.
If you're invited to Jennifer's for tea (she makes a good date and cinnamon scone), you won't be able to miss her chair collection. A fan of mid 20th century furniture, she counts her collection of Eames dining chairs, and her two black Barcelona chairs as some of her most prized possessions. You'll also find a guitar and a ukulele (that she's had since she was 9) lurking somewhere in the house; ask to hear her rendition of Five Foot Two.
Jennifer and actor/director husband, Michael Hurst have two sons. Their eldest, Jack, works in the screen industry in the camera department and youngest, Cameron, is studying for a degree in music production. They are the proud owners of two Burmese cats, the eldest of which can now sit and roll over on Jennifer's command – in te reo.
Her dedication to integrating te reo Māori into everyday life has contributed to Jennifer Ward-Lealand being named the 2020 Kiwibank New Zealander of the Year.
Location
Auckland, New Zealand
Skills
After Dinner Speaker, Celebrity, Compere/MC, Debator, Judge, Keynote Speaker, Live Performance Host, MC / Stage compere, Panellist, Singer, Speech Writer
Interests
Intimacy Coordination (for stage & screen), Current Affairs, Directing, Film & Television, Music, Musical Theatre, Opera, Producing, Race Relations, Research, Teaching, Theatre, Travel
Publicity
Testimonials (11)
Auckland Live Dame Kiri Te Kanawa - Nov 2019

Auckland Live was fortunate to be able to work with Jennifer Ward-Lealand as the MC on our recent Gala Concert in the Presence of Dame Kiri Te Kanawa. The script required Jennifer to use several different languages including Māori, Italian, German, and French which she handled with poise and professionalism. She was extremely thorough in her preparation for the event, expertly navigated various last minute changes in rehearsals, and was a calm, assured and warm presence on stage throughout the concert. It was reassuring to know the event was in such safe hands and both we, and all our event partners were delighted with her contribution to the evening.

Usha Bhana and Georgina Cervin - Auckland Live