Profile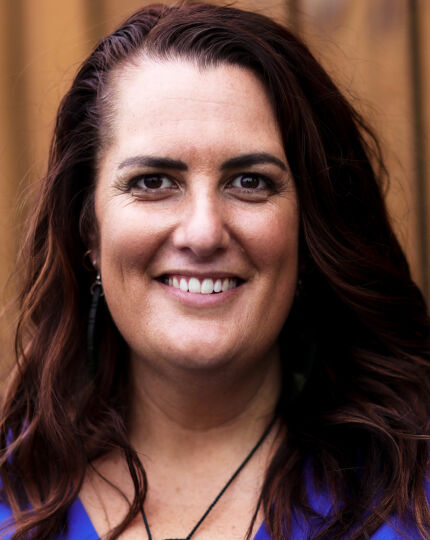 Impact story teller and Multimedia producer amplifying marginalized communities
Qiane Matata-Sipu has been changing narratives for more than a decade, both locally and in the wider Asia-Pacific. She is an esteemed Māori-Pasifika creative, the founding member of Protect Ihumātao SOUL, consistent community voice, and founder and director of NUKU and QIANE+co. Named a 2021 New Zealand Woman of Influence, Arts & Culture, she was also shortlisted for the Ockham New Zealand Book Awards for her book, NUKU: Stories of 100 Indigenous Women. A memorable and moving speaker, whether Qiane Matata-Sipu is addressing her own, speaking on behalf or developing framework anew, her presence offers a cultural authority that can not be replicated.
MISSION
Qiane is a troublemaker, disrupting systems, thought patterns and stereotypes.
Growing up as an Indigenous woman, born and raised in the multi-cultural village-metropolis of Māngere, stereotypically, she was expected to follow a different path. From the beginning she had to disrupt everything to get anywhere. At school, her careers teacher said she wouldn't get into her communications degree at AUT (she did). In her adult life, she left full time work to start her own business. Her drive was too expansive for what an employer could offer her.
Qiane owns her mana motuhake. She is determined, independent and stands in her strengths. The key shift from a western view of this idea is that Qiane ensures she is standing with others not on them. Lift them up and they will lift you up. Firm to these values, Qiane only works with organisations who have positive, social and environmental impact. Do you have employees that are Māori and Pasifika women? Qiane's purpose is to amplify voices of marginalised people in their communities so we can change the narrative for future generations.
KEYNOTE
Qiane introduces audiences to an indigenous world view, uncovering the strengths and unity that can uphold practices through this lens. From indigenous values that underpin business, to the environmental blueprint of living well in indigenous history, Qiane is determined to share her mātauranga; all her knowledge, wisdom and understanding.
Ranging from her personal challenges with infertility and miscarriages all the way to her fight for positive change, rather than political views, Qiane story tells with integrity. Raw, open and honest, she shares insight into healing and equips people with tools to help them on their path, whatever that is, whatever scale.
Qiane asserts that her audiences are already empowered, we already have mana. She is here to help us realise that we are the only ones holding ourselves back. Stop asking permission. Kick every door down in front of you; see potential in yourself: we are our own healers, business advisors, disruptors. When connected to the environment around us, understanding whakapapa (no matter where you come from), and family, when you understand who you are, you become limitless. Nothing is impossible. It is a matter of will.
Ethnicity
Cook Island Maori, Māori
Iwi
Te Waiohua ki te Ahiwaru me te Ākitai, Waikato, Ngāpuhi, Ngāti Pikiao; Rarotonga and Mangaia
Location
Tāmaki Makaurau, New Zealand
Skills
Facilitator, Interviewer, MC, Photography, Speaker, Strategy & Leadership
Interests
Environmental protection, Indigenous knowledge, Social and system change, Te Reo and Te Ao Māori, Women (particularly Indigenous women)
Speaking Topics
Identity and culture, Indigenous Campaigning, Indigenous knowledge and practice as the blueprint for living well, infertility, miscarriage, pregnancy and the power of te whare Tangata, Self-publishing/story sovereignty, The Power of Storytelling, Women
Event Highlights
| | |
| --- | --- |
| 2023 | Whāriki - (Te Whāriki o Te Ara Oranga) - Speaker |
| 2022 | M9 - Speaker |
| 2022 | NUKU Live - MC, Speaker, Facilitator |
| 2022 | Various Writers and Arts Festivals - Speaker, facilitator, panelist |
Testimonials (3)
Dr Reena Kainamu RN. Waiora Wāhine Wānanga, Whangā

Qiane's presentation to us via zoom was engaging and we were all grateful this could be done. Somehow it made up for the horrendous downpour of rain, night and day, to be sitting warmly and safely in a whare nui on a marae watching a screen and listening to Qiane share her power.

"I enjoyed the many kōrero paki and pūrākau Qiane shared with us wāhine especially the one of Qiane receiving the dux award about two decades ago. I was there in the school hall alongside whānau and community gathered to honour our rangatahi (college students) including Qiane. Disrupting systems so our wāhine of Te Moana-nui-a-Kiwa may occupy all spaces with our voices, our laughter, our mātauranga and our multi-dimensional selves is a karanga in honouring Papatūānuku. Here's to the next twenty years of wāhine voices and wāhine visibility. E matakuikui ana koe e Qiane, your teachings are full of the joy of wahine creation and will be felt by the mokopuna to come.

Dr Reena Kainamu RN

Waiora Wāhine Wānanga, Whangārei 2023

Te Whāriki O Te Ara Oranga