Profile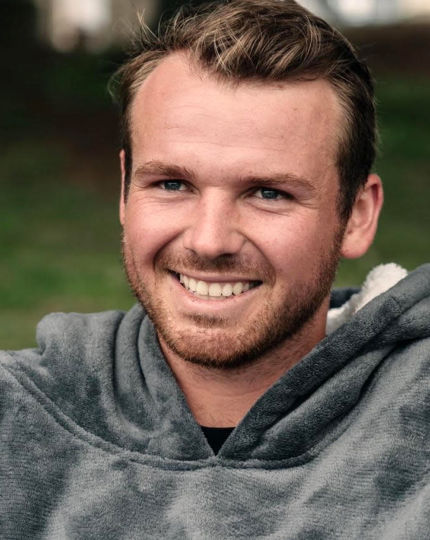 Speaker, Storyteller
Matt is an athlete and mental health advocate working with charities such as I Am Hope to raise awareness and shift stigma around mental health in New Zealand.
In March 2021 Matt ran 654km, one kilometre for every Kiwi who lost their life to suicide in the last year, breaking the New Zealand distance running record in the process. Matt has also run 50km each day for 5 days in a row across the North Island as well as running continuously for 24 hours while wearing a 24kg weight vest.
Matt is continuing to push boundaries supporting mental health by taking on 3 World Records in the reminder of 2021 - The fastest time to ascend the height of Mt Everest running up and down Baldwin St, towing a car 100km in 24 hours, and in December Matt will begin running and won't stop until he's raised $1 Million for I Am Hope. Matt has a passion for storytelling and speaking to the immense impact resilience, alongside love and support can have on enabling us to achieve anything, including conquering inner battles.
Location
Auckland, New Zealand
Skills
Doing big things for big reasons, Extreme Feats of Endurance , Storytelling , Turning weird and wonderful ideas into reality , Writing
Interests
Adventuring on trails , All things sports, Storytelling , Superhero Movies , Supporting epic people in their efforts
Speaking Topics
Resilience, Mental Health, Anxiety & Depression, Trusting your journey, The world around us shapes us, but doesn't have to control us, Goal Setting
Event Highlights
| | |
| --- | --- |
| 2021 | WSP Internal, WSP - Speaker |