Profile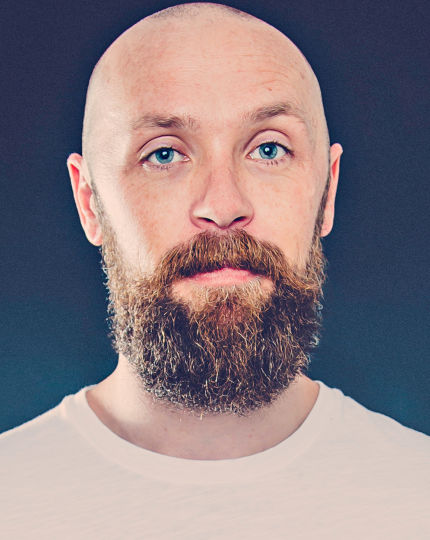 Comedian, MC, Speaker
Jamie Bowen is one of New Zealand's most award recognised comedians. With over 20 years in the business, Jamie's work has seen him constantly receive recognition for the quality of his craft, whether it's radio, television or on stage. He's appeared in over a dozen NZ International Comedy Festivals where his shows have been nominated for the prestigious Fred Award multiple times - the highest honour in NZ comedy. He's been the opening act for Rhys Darby's tours of the UK, Australia and NZ and has toured extensively throughout the international comedy circuit as a headline act and MC. His TV shows A Night At The Classic and Sunny Skies both received nominations at the Aotearoa Film and Television Awards and the NZ Screen Writers Awards respectively and he was a writer on 7 Days for five years.
In 2019, Jamie released his first stand-up special, Jamie Bowen, Not So Special, which was selected by Amazon and Apple for their streaming platforms. He was also picked up by TBS in America for an unscripted comedy pilot, which saw him relocating to Los Angeles where he was a regular at the top clubs in the city such as The Laugh Factory, The Icehouse and The Comedy Store. Moving home just before the pandemic hit, he released the lockdown series The Alone Rangers with Rhys Darby and Jonno Pryer and is currently working on several projects set for release in 2022.
A show from Jamie Bowen is more than just a collection of jokes. It's comedy with heart and head. You can expect a hilariously beautiful expression of humanity with a smattering of silliness and a sprinkling of something amazing. These aren't jokes about airline food, or how different men and women are, rather Jamie delivers thoughtful, insightful comedy. He probes humanity, looking at all of the nonsense thoughts we have, and, while striving to make sense of them, succeeds in making them bloody funny.
Jamie is one of the countries most sought after comedy MCs, constantly appearing in shows with NZ's biggest and most well-known comedy names. He's quick-witted, hilarious and a pleasure to spend time with. He truly is one of the countries best comedians you' ve likely never heard of, so book him now before everyone catches on.
Location
Christchurch, New Zealand
Skills
Comedy Host, Compere/MC, Debator, Improvisor, Keynote Speaker, Live Performance Host, MC / Stage compere, Mimic & Impersonator, Panellist, Radio Host, Reality/Entertainment Host, Speech Writer, Television
Interests
Adventure, Broadcasting, Current Affairs, Dance, Fashion, Film & Television, Food & Wine, Intrepid Travel, Music, Poetry, Quiz Shows, Research, Satire, Stand up comedy, Theatre, Travel
Publicity
Testimonials (5)
Kate Hamill - Oyster Management Christmas Party De

"Jamie was very easy going, easy to get along with and made us laugh all night! Would highly recommend for any event whether for large or small companies."