Profile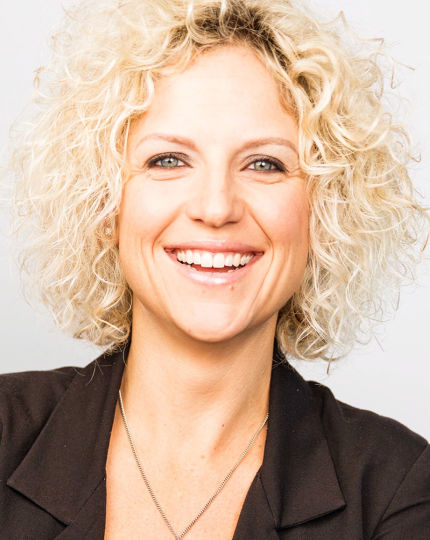 Author, Keynote Speaker, Professional Coach & Mentor
Cassie Roma is at the forefront of the rapidly expanding digital revolution. She has been recognised internationally as a leading expert in the field of social media strategy and the influencer economy. Born in San Diego, Cassie has lived in New Zealand for over 17 years, working with some of the biggest corporations in the country, including Air NZ, The Warehouse Group, ANZ Bank and NZME. Now Cassie is a fullyfledged entrepreneur working as both founder and director of CR&Co, a game-changing consultancy and media business built around the impactful areas of brands where creativity, content and coding collide.
Cassie is also a keynote and public speaker, who has shared her thoughts and stories of her incredible career at events around the world, from NZ Fashion Week to California's renowned VidCon conference. Cassie speaks on a range of topics from business and innovation to motivation and advocacy.
By embracing change, actively driving innovation, growing positive community engagement, deepening customer service standards, and streamlining reporting across business units, Cassie has truly cut her teeth on the cutting edge. She's also one big bundle of positive energy fuelled by the belief that great corporate culture is built on a foundation of kindness!
Outside of the office, one of Cassie's biggest passions is working on projects that aim to put necessary, powerful and impactful stories into the world - most of which aim to lift others through education, diversity, and action. Cassie is a proud member of the LGBTQIA+ community and speaks
often on topics that include Pride and empowering women in the workplace. Her insights and discussions are inspirational, thought-provoking and and utterly fascinating.
Location
Auckland , New Zealand
Skills
Awarded author & recognised industry "sage" , Inspirational Keynote Speaker, Presenter & Interviewer , Professional storytelling & content strategy, Social & Tech Marketing for Connections
Interests
Elton John!, Good food, good wine, summertime vibes, Hearing, Sharing, Lifting the stories of others, LGBTQIA & Women's rights , Physical & Mental Fitness
Speaking Topics
Leading with kindness -- not niceness, Storytelling for Business, Influence schminfluence, Ethical marketing: brands as gatekeepers, marketers as moral compasses, The glorification of busy: Slowing down to speed up, Algorithms for good: standing on the right side of history, Growing up social, Women on top, driving diversity