Profile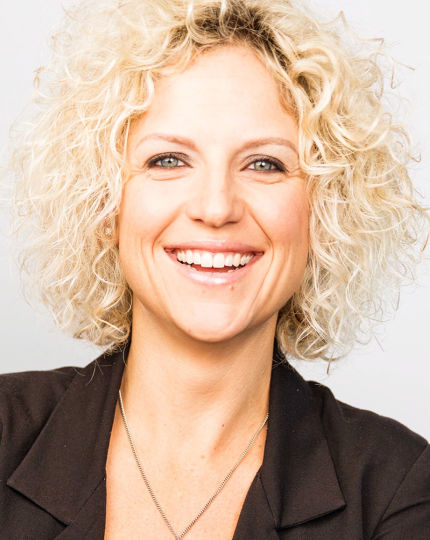 Author, Keynote Speaker, Professional Coach & Mentor
Born in San Diego, California, Cassie has lived in New Zealand for 18 years, and has been recognised for her work in front of - & behind - a camera for many years. After spending nearly two decades at the forefront of the rapidly expanding digital revolution, she's transformed the creative advertising & marketing fields globally to be more human, more colourful, & more impactful.
In 2021 Cassie's corporate career pivoted into the public eye when she played a starring role on The Apprentice Aotearoa as the world's first queer woman to sit at the right hand of the CEO as an advisor. Her humor, heart, & business brain were all well on display & audiences loved her honest portrayal of being a "whole" person at work.
Cassie has been recognised internationally as a leading expert in the field of social media strategy and the influencer economy & has worked with some of the biggest corporations in the country, including Air NZ, The Warehouse Group, ANZ Bank and NZME.
After leaving the corporate grind in early 2020, Cassie launched her own game-changing consultancy and media business, CR&Co, built around the impactful areas of brands where creativity, content and coding collide.
Cassie is also a keynote and public speaker, who has shared her thoughts and stories of her incredible career at events around the world, from NZ Fashion Week to California's renowned VidCon conference to Music Row in Nashville, Tennessee where she works tirelessly to advocate for equity & inclusion of women, Black artists, & LGBTQIA creatives in Country Music.
Cassie speaks on a range of topics from business and innovation, to diversity and inclusion, to motivation, kindness, boundary-setting, and advocacy.
Outside of the office, one of Cassie's biggest passions is working on projects that aim to put necessary, powerful and impactful stories into the world - most of which aim to lift others through education, diversity, and action.
Cassie is a proud member of the LGBTQIA+ community and speaks often on topics that include Pride and empowering women in the workplace. Her insights and discussions are inspirational, thought-provoking and and utterly fascinating.
Location
Auckland , New Zealand
Skills
Awarded author & globally recognised digital & social media "sage" , Creator & Media Brand Growth , Inspirational Keynote Speaker, Music & Sports Media Strategy , Presenter & Interviewer , Professional storytelling & Content Strategy Guru, TV Personality & Podcaster
Interests
Championing Women & Girls in Music & Sports, Charity Giveback, Creativity & Art, Food & Wine, Leading With Kindness, LGBTQIA & Women's rights , Photography, Physical & Mental Wellbeing , Storytelling , Writing
Speaking Topics
Algorithms For Good, Building Strong & Caring Teams, Creating Content That Stands Out , Entrepreneurial Mindset, Equity & Diversity At Work, Goal Setting & Goal Getting , Impactful Communication , Including Inclusion , Leading With Kindness, Navigating Digital Media , Navigating Media in 2022, Public Speaking & Confidence , Showing Up As Your Whole Self , The Power of Difference , The Power of Storytelling, Women In Leadership