Profile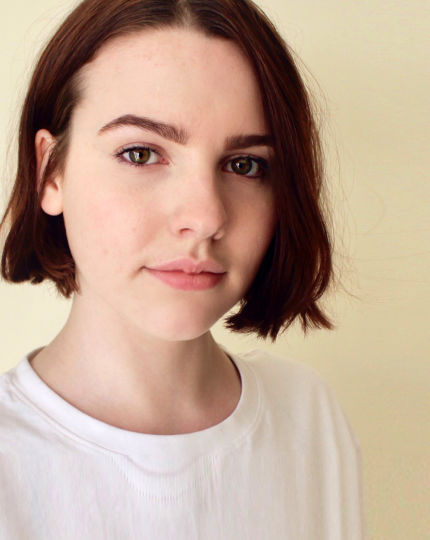 Location
Auckland, New Zealand
Career Highlights
Zoe has already begun paving a successful career as an actress. She made her on screen debut in 2018 as the lead in the TVNZ OnDemand webseries Find My Killer. Following this she went on to starin five-part New Zealand drama series The Bad Seed. Zoe is also a talented stage actress, her stage credits include Macbeth, Antigone and Billy Dean.

Bad Seed
Television
Role: Claire Lampton
Producer: Robin Scholes & Chris Bailey
Director: Robin Scholes & Chris Bailey
How to be Happy (Theatre)
Howick Little Theatre
Role: Daisy Director: David Blakey
Billy Dean; July 17, 1918 (Theatre)
Cambridge Assessment
Role: Billy Dean Director: Hamish Regan
Hamlet (Theatre)
Sheilah Winn
Role: Hamlet Director: Khorshed Tarapore
Television.
2018
Bad Seed
Claire Lampton
Dir.

Helena Brooks, Caroline Bell-Booth
Theatre.
2017
MacBeth
Lady Macbeth
Macleans College
2016
Antigone
Antigone
Cambridge Assessment
Dir.

Self-directed (received 100%)

2016
Billy Dean; July 17, 1918
Billy Dean
Cambridge Assessment
Dir.

Hamish Regan

2016
Hamlet
Hamlet
Sheilah Winn
Dir.

Khorshed Tarapore

2016
How to be Happy
Daisy
Howick Little Theatre
Dir.

David Blakey

2016
Minnie Dean - Devised Work
Various
Cambridge Assessment
Dir.

Student Group Co-direction

2016
The Addams Family Musical
Grandma
Macleans College
Dir.

Dr Jane Luton

2015
Charlie and the Chocolate Factory
Veruca Salt
Macleans College
Dir.

Carleena Walsh

2015
Into the Woods Musical
Giant's Voice/Red Riding Hood's Grandma
Into the Woods Musical
Dir.

Anton Bentley, Nigel Weeks (Musical Director)
Training.
A capella Training - 2016, Deke Sharon (Musical Director from Pitch Perfect)
CIE Drama Training - 2016
Auckland Regional A capella Competition - 2015
Barbershop Group "Maccapella" - 2015, Macleans College