Profile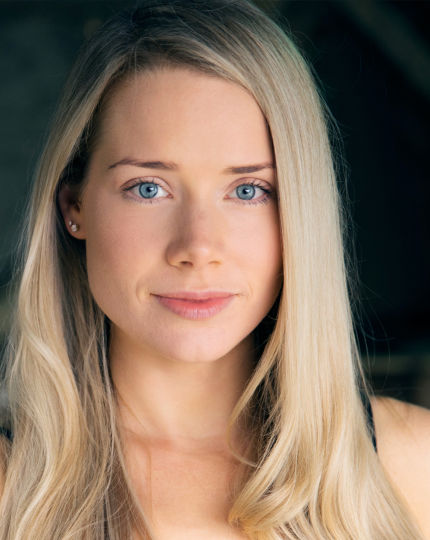 Location
Brisbane, Australia (Currently Overseas)
Also Represented in
United States of America
Career Highlights

Shara's international acting career began when she was young, with a role in Disney feature film Eddie's Million Dollar Bake Off. Following this, Shara landed significant roles on a number of popular television series including iconic Kiwi shows Shortland Street and Outrageous Fortune. In 2008, Shara played recurring guest Candy McMann in comedy-drama series Go Girls, with her character becoming the pivotal lead in the final season. Other notable screen credits include major guest roles in US series The Shannara Chronicles and Ash vs. Evil Dead, as well as the core role of Barbi Benton in American Playboy: The Hugh Hefner Story.

Awards.
| | |
| --- | --- |
| 2000 | Trophy for Dramatic Excellence |
Film Film.
2018
Deadly Reputation
Emily
Cartel Pictures
Dir.

Ben Meyerson

2017
Intruder!
Alissa
Dir.

Andrew Ericksen

2017
Made Vicous
Darla
Feature Film.
2010
Hugh & Heke
Angela (Lead)
Godzone Productions
Dir.

Reston Griffin

2003
Eddies Million Dollar Bake Off
School Friend (Guest)
Nelson Street Films
Television.
2016
1953 // American Playboy: The Hugh Hefner Story
Barbi Benton (Core)
Dir.

Richard Lopez

2016
The Brokenwood Mysteries Series 3
Hayley
South Pacific Pictures
2015
Ash vs. Evil Dead
Celia Abrams - Reporter (Recurring Guest)
Starz Evil Dead New Zealand Limited
Dir.

Sam Raimi

2015
Power Rangers
Emma (Recurring Guest)
Power Rangers Season 22/23
2015
Shannara
Frances (Recurring Guest)
MTV NZ Ltd
2015
Shortland Street
Lara Jackson
South Pacific Pictures
2015
Tatau
Zoe
BBC / South Pacific Pictures
Dir.

Wayne Yip, John Frizzell & Michael Hurst

2013
Go Girls Series 5
Candy McMann (Pivotal Lead)
South Pacific Pictures
Dir.

Various

2008
Go Girls Series 1-4
Candy McMann (Major recurring guest)
South Pacific Pictures
Dir.

Various

2008
Outrageous Fortune Series 4
Sam (Guest )
South Pacific Pictures Productions Ltd
2005
Shortland Street
Cheyenne Hunter (Ongoing Major Guest)
South Pacific Pictures
2004
P.E.T Detectives
Jenny (Core Cast)
Screentime Communicado
2003
Freaky Dramas
Rachel (Guest )
Avalon Studios
Theatre.
2015
Between Two Waves
Fiona (Lead)
Passion Productions for the Herald Theatre
Dir.

Peter Feeney

2003
Oliver
Charlotte
Howick Little Theatre
2003
Oliver
Fagans Gang
McClaerns College
2002
A Mid Summer Nights Dream
(Support)
Howick Little Theatre
2002
How The West Was Warped
Miss Lamb (Lead)
Bucklands Beach Intermediate
2001
Reunion on Gallows Hill
Rebecca (Lead)
Howick Little Theatre
Web Series.
2015
Auckward Love
Leah
Dir.

Emmett Skilton
Training.
Laban Workshop - 2015, Michelle Hine
Actors Lab Studio Program - Term 1 & 2 ongoing - 2014, Peter Feeney
Jazz Dance Training - 1997, Howick Studio