Profile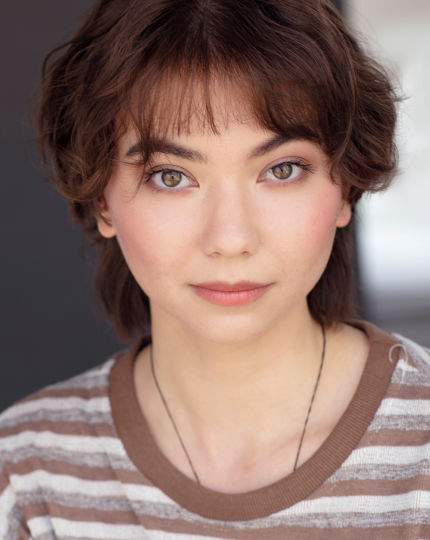 Location
Auckland, New Zealand
Ethnicity
European, South Korean
Career Highlights
Sarah is a young stage and screen actor. In recent years, appeared in various web series including Lucy Lewis Can't See and Tragicomic. A talented theatre performer, Lucy has starred in stage productions such as Jesus Christ Superstar, The Rover and Merry Wives of Windsor. In 2018, she acted in the short film Sister, Please.
Film Film.
2021
Shut Eye
Kate (Lead)
Lumin Productions
Dir.

Thomas Levesque
Short Film.
2018
Sister, Please
Hailee (Supporting)
Dir.

Kenneth Chapman
Theatre.
2019
Merry Wives of Windsor
Nym
King's College London Shakespeare Company
Dir.

Owen Wilson, Dylan Arthur Manning

2019
The Rover
Florinda
UoA Stray Theatre Company
Dir.

Ruby Payne

2018
One Night(mare) Stand
Scarlett
UoA Stray Theatre Company
Dir.

Chloe Bagayas, Elise Dalrymple-Keast

2018
Witness for the Prosecution
Mayhew
UoA Stray Theatre Company
Dir.

Shawn Gardner

2017
Jesus Christ Superstar
Annas
Samuel Marsden Collegiate
Dir.

Dianne Smith

2017
Start Where You Are
Parker
Still Waving: Climate Change Theatre Action
Dir.

Elspeth Tilley
Web Series.
2019
School Leavers Toolkit
(Educational Series)
Ministry of Education NZ
Dir.

Judah Finnigan

2018
Tragicomic
Sophia (Supporting)
Dir.

Ellsie Bollinger, Sally Bollinger

2016
Lucy Lewis Can't Lose
Dir.

Paul Yates
Training.
Actor/Writer Script Workshops with Jason Tolley - 2017, Sandpit
Speech & Drama Associates Diploma - 2017, Barbara Laurenson & Jan Avison
National Youth Drama School: Advanced Acting - 2016, Patrick Davies, Isobel MacKinnon