Profile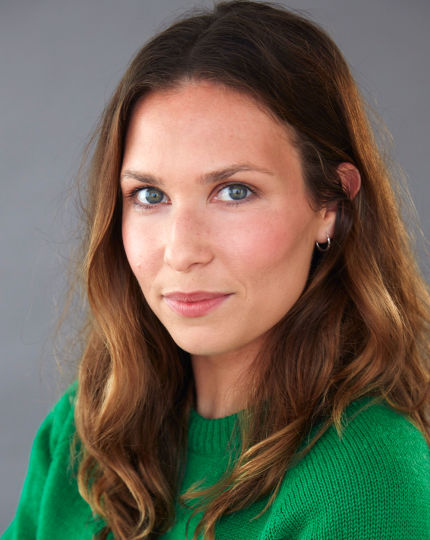 Location
Auckland, New Zealand
Also Represented in
United States of America
Career Highlights
Flybuy's
Television Commercial
Role: Suze
Producer: Hamish Mortland

Olivia is an actress and dancer, probably best known for her role as Tuesday Warner on New Zealand's longest-running soap Shortland Street. With a career that spans over 20 years and a lengthy list of screen credits, Olivia has appeared in some of New Zealand's most popular television and film productions. When she was still in primary school she starred as Freda in Peter Jackson's acclaimed Lord of the Rings: The Two Towers. Her more recent credits include feature films Baby Done, A Love Yarn, Talkback and Gary of the Pacific, as well as series such as 800 Words and Why Does Love.
Feature Film.
2020
A Love Yarn
Rose O'Doyle (Supporting)
Screentime NZ & Incendo
Dir.

Peter Burger

2020
Baby Done
Beth
Dir.

Curtis Vowell

2015
Gary of the Pacific
Denise (Support)
The Lowdown Concept/Cheif Gary LTD
Dir.

Jarrod Holt, Ryan Hutchings

2012
Blood Punch USA
Skyler (Lead)
Dir.

Eddie Guzelian

2003
Boogeyman
Girl
Screen Gems
Dir.

Stephen Kay

2003
Redhead
Lucille Ball
The Film Factory
Dir.

Glenn Jordan

2001
Watermark
Megan (Lead)
Godzone Pictures
Dir.

Damon Fepulea'i

2000
Lord of the Rings - The Two Towers
Freda
New Line
Dir.

Peter Jackson

2000
Ozzie
Daybreak Pictures
Dir.

Bill Tannen

1999
Kidsworld
Nicole (Lead)
Dir.

Dale Bradley
Film Film.
2018
This Town
Jasmin
Dir.

David White
Short Film.
2013
Home
Mystery Woman (Lead)
Dir.

Jason Lee Pangilinan

2013
The Swarming
Julie (Lead)
Dir.

Chris Louie & Bill Barminski
Television.
2020
Power Rangers Beast Morphers - Season 2
Dr. K
Netflix
Dir.

Various

2019
Jandal Burn
Sherri (Voice)
Mukpuddy Animation
Dir.

Ryan Cooper & Tim Evans

2019
Kiri and Lou
Kiri / Pants / Grandma (Voice)
Filmwork NZ
Dir.

Harry Sinclair

2018
Brokenwood 5
Daisy Rose
2017
800 Words Series 3
Siouxsie (Major Recurring Guest)
Weld Productions Limited
Dir.

Various

2017
Kiwi
Dianne
Rogue Productions
2016
800 Words Series 2
Siouxsie (Major Recurring Guest)
Weld Productions Limited
Dir.

Various

2016
Why Does Love?
Donna
Great Southern Television
2015
800 Words Series 1
Siouxsie (Major Recurring Guest)
Weld Productions Limited
Dir.

Various

2015
Funny Girls
Mediaworks
2015
Jiwi's Machines
June (Major Support)
Eggbeater Limited
Dir.

Jeff Szusterman

2014
When We Go To War
JUMP FILM AND TV LIMITED
Dir.

Peter Burger

2011
The Almighty Johnsons
Delphine (Guest)
2010
Underbelly - Land of the Long Green Cloud
Julie Theilman (Recurring)
TV3
2008
Power Rangers
Dr K (Series Regular)
ABC
Dir.

Various

2006
Shortland Street
Tuesday Warner (Series Regular)
TVNZ
Dir.

Various

2005
Maddigan's Quest
Lilith (Core Cast)
TV3/BBC
Dir.

Various
Theatre.
2017
Pleasuredome
Lilith (Lead)
Dir.

Rob Tapert and Michael Hurst

2017
Pleasuredome
Ensemble Dancer, Understudy to Lilith and Sappho (Support)
Dir.

Rob Tapert & Michael Hurst

2015
Guys and Dolls
Hot Box Girl/Ensemble
Auckland Theatre Company
Dir.

Raymond Hawthorne

2015
The Book Of Everything
Margot Klopper (Major Guest)
Silo Theatre
Dir.

Sophie Roberts

2011
Othello
Emilia
Peach Theatre Company, NZ
2010
360
Theatre Stampede & Nightsong Productions
2010
Disorder
(Workshop Cast)
Auckland Theatre Company
2010
Stepping Out
Lynne
Auckland Theatre Company
2009
Autobahn
Girl
The Emergency Room
2009
The Arrival
(Workshop Cast)
Red Leap Theatre/International Arts Fest.
2009
Titus Andronicus
Lavinia
Elephant Theatre & Globe Centre
2009
Twelfth Night
Viola
Break Legs Theatre Company
2002
Macbeth
Macduff's Child
Voice.
| | | | |
| --- | --- | --- | --- |
| 2018 | Quimbo's Quest | Jazz | Quimbo's Quest Limited |
| 2017 | Power Rangers Loop Group | | Power Rangers |
| 2014 | The Zelfs | Tressa (Cartoon) | Mukpuddy Animation Limited |
Web Series.
2021
Talkback
Zoe Williams (Core)
All Talk Productions Limited
Dir.

Jesse Griffin