Profile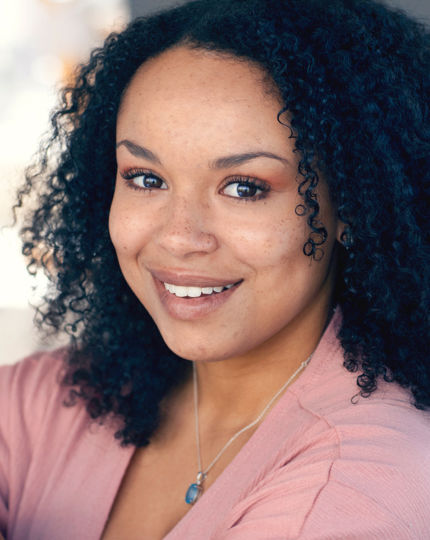 Location
Auckland, New Zealand
Career Highlights
Layla recently graduated after studying performing arts at Unitec in Auckland. While she was there she landed roles in multiple productions. On the stage she appeared in Twelfth Night, Gloria and Quick Fix. She also starred in various short films including Studio 1, Puppy Love and web series The Centre. Since graduating, she has appeared in Basement Theatre's production Animal.
Short Film.
2019
Four Walls
Alisha
Unitec Creative Industries
Dir.

Will Wallace & Pablo Araus

2018
Lion
Agnes
Dir.

Jade Tannen

2018
Puppy Love
Tueila
Unitec
Dir.

Alwyn Grant

2017
Studio 1
Michelle
Unitec
Dir.

Aidee Walker (Skins scenes)

2016
Step up, be safe, be proud
AWA
Transmedia Productions
Dir.

Hayley Osterfield

2015
48 hour film festival
Girlfriend
Dir.

Kyle Duligal

Buy MiTunes Today!
48 hour film festival
Dir.

Tj Cuthers & Zach Thompson
Television.
| | | | |
| --- | --- | --- | --- |
| 2019 | The Late Show with Stephen Colbert - The Newest Zealander | Hobbit | |
Theatre.
2019
Animal
Sally (Chicken)
Basement Theatre
Dir.

Arlo Green & Harriet Maire

2019
Twelfth Night
Fabian
Unitec
Dir.

Rita Stone

2018
Gloria
Kendra
Unitec
Dir.

Shane Bosher

2018
Quick Fix
Angela
Unitec
Dir.

Lara Thomson

2018
Ricahrd iii
Anne
Unitec
Dir.

Elizabeth Hawthorne

2018
The Crucible
Mercy Lewis
Unitec
Dir.

Alexandra Whitham
Web Series.
2019
The Centre
Unitec Film School
Dir.

Zach Thompson