Profile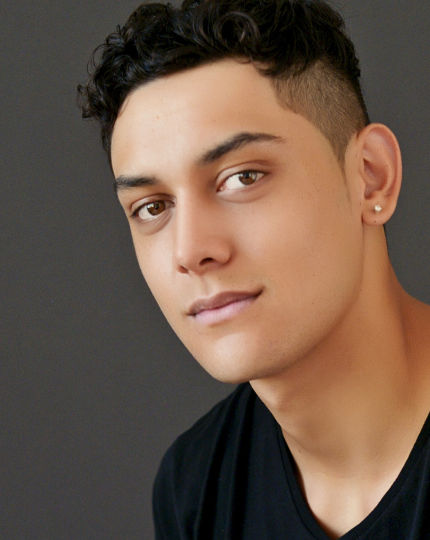 Location
Sydney, Australia
Career Highlights
Kawakawa is of New Zealand/ Māori descent and graduated in 2018 from Toi Whakaari with a Bachelor of Performing Arts (Acting). While completing his final year of study, he was simultaneously cast in a core role, Uri, in AMC's action drama The Dead Lands. Kawakawa's screen credits include short films Biggie and Shrimp, Krystal, Inside The Cloud and Christmas Eve 1944 and his stage credits include the role of Daniel Beauxhomme in Once On This Island.
Short Film.
2019
Biggie & Shrimp
Biggie (Lead)
Dir.

Harvey Hayes

2018
Christmas Eve 1944
Tamati
Dir.

Wanda Lepionka & David Strong

2018
Inside The Cloud
Jordy
Dir.

Ashley Williams

2018
Krystal
Storm
Dir.

Briar Grace-Smith
Television.
2018
The Dead Lands
Uri
Randolph TDL Limited
Dir.

Peter Meteherangi Taiko Burger, Michael Hurst
Theatre.
2018
The Visit
Helmsburger, Lobby , Schills son (Core Cast)
Dir.

Danny Mulheron , Miranda Manasiadas

2017
Once On This Island
Daniel Beauxhomme
Dir.

Mark W Dorrell, Jon Hunter

2016
The glass Menagerie
Tom Wingfield (Lead)
Dir.

Heather Timms
Training.
Loren Taylor:Screen Masterclass - 2017
Tina Cleary: Screen Masterclass - 2017
Bachelor of Performing Arts, Toi Whakaari: New Zealand Drama School - 2016
Brita Mcveigh:Actor and Instinct workshop - 2016
Miranda Harcourt: Introduction to screen practice - 2016
Toi Whakaari: New Zealand Drama School - 2016