Profile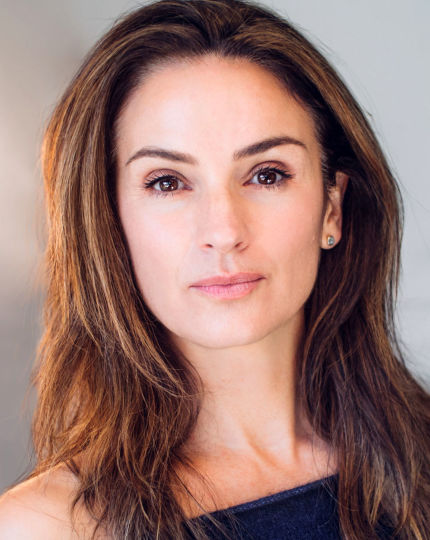 Ethnicity
British, European
Location
Auckland, New Zealand
Career Highlights
Katherine is a British-born actress who has been appearing on New Zealand screens for over 20 years. After a number of guest roles on various Kiwi television shows, Katherine landed the lead role of Joni Collins in the drama series Street Legal, where her performance earned her a Best Actress Award at the NZ TV Awards. Following this, Katherine appeared in drama series This Is Not My Life, true crime series Underbelly, and comedy-drama show Nothing Trivial. She has also appeared in a number of feature films including Bloodlines, The Vector File, and Everything We Loved. In 2021 Katherine can be seen on TV series Under the Vines and is currently starring on NZ's beloved drama, Shortland Street.
Under The Vines
Television
Role: Fiona
Producer: Richard Fletcher & Carmen Leonard

Awards.
| | |
| --- | --- |
| 2004 | The Listener Winner - Critics Choice Best Actress Award - Live Theatre - Miss Julie |
| 2003 | New Zealand Film & Television Award Winner - Best Actress - Street Legal |
| 2003 | TV Guide Best on the Box People's Choice Awards Nomination - Best Actress - Street Legal |
Short Film.
2015
Every Moment
Hotel Guest
Pageant Films
Dir.

Gabriel Reid

2009
Sweetness
Phaedra (Lead)
State House Productions
2006
Keyhole
Lead
Dir.

Karim Nathan

2005
The Donor
Katarina
Film Construction - 48 Hour Film Festival
Dir.

Michael Duigan

1998
As Dreams Are Made On
Siadra Kirshore
James Wallace Productions
Dir.

Gabrielle Reed

1998
Someone Else's Cappuccino
Mimi
Dir.

Garrick Rigby
Feature Film.
2012
Everything We Loved
Vanessa
Hijinx Pictures Ltd
2010
Bloodlines
Christine Langsford (Lead)
Screentime NZ Limited - Tele Feature Film
Dir.

Peter Burger

2003
Treasure Island Kids - The Mystery of Treasure Island
Dr Philliman
Daybreak Pacific Productions
Dir.

Michael Hurst

2001
The Vector File
Sonya
Scary X Films
Dir.

Chris Graves
Television.
2021
Shortland Street
Vivienne Ewell (Core)
South Pacific Pictures Ltd
Dir.

Various

2021
Under The Vines
Fiona (Guest)
2020
The Brokenwood Mysteries Season 7
Suzie Brantlock (Guest)
South Pacific Productions
Dir.

Various

2019
The Legend of Monkey S2
Mycelia
2017
Murder is Forever EP 104
Dr. Jane Allen
Dir.

TBC

2017
Roman Empire 2
Caligula's Mother - Agrippina The Elder
2016
Dear Murderer
Trish Walkley
Screentime NZ Ltd
2016
Wanted Series 2
Eileen Babbage
MBZ Wanted
2014
Nothing Trivial Movie
Jo (Major Support)
Telefeature - South Pacific Pictures
Dir.

Mark Beesley

2013
Nothing Trivial Series 3
Jo (Major Recurring Guest)
South Pacific Pictures
Dir.

Various

2012
Nothing Trivial Series 2
Jo (Major Recurring Guest)
South Pacific Pictures
Dir.

Various

2012
Spartacus Series 3
Tertulla (Support)
Pacific Renaissance Spartacus LTD/Sparty Films LA, LLC
Dir.

Various

2011
Nothing Trivial
Jo (Guest)
South Pacific Pictures
2011
Underbelly - The Martin Johnstone Story
Norma Fleet (Support)
Screentime NZ
Dir.

Mike Smith and Ric Pellizzeri

2009
This Is Not My Life
Hope (Major Guest)
GRST LTD
Dir.

Robert Sarkies/Peter Salmon

2008
Legend of the Seeker
Lara (Regular Recuuring)
Walt Disney Productions/ ABC
Dir.

Michael Hurst

2007
Second Chance, USA Telefeature
Kyra
Auckland Film Studios
Dir.

Dale Bradley

2006
Orange Roughies Series 1
News Presenter (Guest )
ScreenWorks/TV1
Dir.

Chris Bailey & John Laing

2005
Orange Roughies Series 1
Maria Hanniford (Guest )
ScreenWorks/TV1
Dir.

Chris Bailey & John Laing

2002
Hard Out Series 1
Astrid (Lead/Core)
ScreenWorks
2001
Dark Knight Series 2
Shameer (Lead/Core)
Palana Productions/UK
2001
Superfire
Jessica
Super Productions
2000
Street Legal Series 1 - 4
Joni Collins (Lead/Core)
1999
Young Hercules
Luprea (Regular Recurring)
Pacific Renaissance Pictures/USA
1998
A Twist In The Tale - The Magician
Grizelda
Cloud 9 Screen Entertainment
1998
Street Legal, Pilot
Joni Collins
ScreenWorks
1997
Shortland Street
Lucinda Reeves
South Pacific Pictures
1997
William Tell
Lalia
Cloud 9 Screen Entertainment
1996
Xena: Warrior Princess Series 2
Miss Skiros
Pacific Renaissance Pictures/USA
Presenter.
2012
The Neighbourhood
Presenter
Satellite Media
2007
Renault - Radio
2004
Galaxy Kids Maths
Dir.

Wendy Pye
Theatre.
2014
Absent Friends
Marge
The Pumphouse Theatre
2014
Passionate Acts
Lady Anne, Katherina, Lady Capulet, Hermia, Beatrice
The Pa Homestead
2013
August Osage County
Ivy Weston
The Court Theatre
2006
Peninsula
Sylvia/Ngarie
Brisbane Arts Festival
Dir.

Garry Henderson

2005
Peninsula
Sylvia/Ngarie
The Court Theatre, Christchurch
Dir.

Garry Henderson

2004
Miss Julie
Julie
Maidment Theatre, Auckland
1997
Snow White & The Seven Dwarves Tour
Wicked Queen
7 D
1996
Beggars Opera
Polly Peachum
UNITEC Productions
1996
Don Quixote
The Duchess
UNITEC Productions
1996
The Tempest
Ariel
UNITEC Productions
1996
Three Sisters
Marsha
UNITEC Productions
1995
Cabaret
Dancer
UNITEC Productions
1995
Lady Precious Stream
Title role
UNITEC Productions
1995
The Frogs
Euripedes
UNITEC Productions
Voice.
2016
Path of Exile
Zana
Dir.

Damien Tauri

2015
Seafarers Corporate
Shine
2014
BNZ VO brand demo
Colenso BBDO
2008
BP Wild Bean - Radio
2008
Coke - Radio
2008
Emirates- Early Bird Europe- Radio
2008
Johnsons Dreamy Skin - TV
2008
NZ Bus Service - Radio
2008
Sky TV
2008
The Floor Store- TV
2008
Wendy Pye Audio Books
Story Teller
Wendy Pye Publishing Ltd
2007
Voopa the Goolash Series 1
Soli
Photon Animation
Dir.

Nigel Godfrey

2006
Nescafe - TV
2006
Vodem Case Study DVD
2005
Progressive Foods - TV
2005
Sol - Radio
Web Series.
2017
Baby Mama's Club webseries
Lou
South Pacific Pictures Ltd
Dir.

Hanelle Harris
Training.
Bruce Guthrie Shakespeare Workshop - UK - 2014
McSweeney Newman Casting - Self Tape Workshop - 2014
Jessica Hobbs Masterclass - 2013
Diploma in Acting for Film & Television - 1995, UNITEC, Auckland, New Zealand