Profile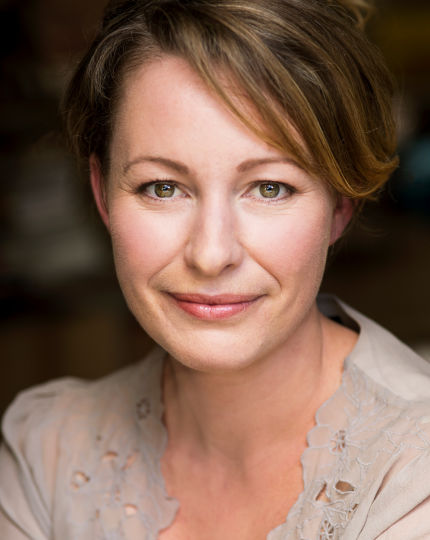 Location
Auckland, New Zealand
Career Highlights
Jay landed her breakout role in 1993 as Georgie, one of the leads in the Australian-French-New Zealand co-production Deepwater Haven, her performance earning her a Best Juvenile Performer Award at the NZ TV Awards. Since then, she has jumped from role to role, starring in some of New Zealand's most popular screen productions, including series Hercules, Shortland Street and Outrageous Fortune, as well as feature films Bonjour Timothy, 30 Days of Night and Fracture.

Juniper
Feature
Role: Hannah
Producer: Desray Armstrong
Director: Desray Armstrong

Awards.
| | |
| --- | --- |
| 1994 | New Zealand Television & Film Awards Winner -Best Juvenile Performer - Deep Water Haven |
Feature Film.
2020
Juniper
Hannah (Guest)
Dir.

Matthew J Saville

2006
30 Days of Night
Doug's Wife (Support )
Sony Pictures
Dir.

David Slade

2003
Fracture
Jodie (Support )
New Zealand Film Commission
Dir.

Larry Parr

1995
Bonjour Timothy
Melissa Anderson (Regular Recurring)
Cinar Productions/Tucker Films
Dir.

Wayne Tourell

1995
Bonjour Timothy
Melissa
1988
The Navigator: A Mediaeval Odyssey
Griffin's Girlfriend (Support )
John Maynard Productions
Dir.

Vincent Ward
Short Film.
2015
Under the Covers
UNITEC School of Performing and Screen Arts Productions
Dir.

Ben O'Driscoll

2003
Fish
Flo
Dir.

Dominque Hannah

2003
Te Reiga
Lauren
Wairua Productions
Television.
2016
Dear Murderer
Joy McEwan
Screentime NZ Ltd
2016
Filthy Rich Series 2
Megan Campbell (Guest)
Filthy Rich Productions
Dir.

Various

2015
Cul de Sac
Therapist (Guest)
Greenstone TV Productions
Dir.

Stephen Campbell

2012
The Blue Rose
Amy
South Pacific Pictures
Dir.

Mark Beesley, Simon Bennet John Laing

2011
I Shouldn't Be Alive Series V - Treacherous Mountain
Sonia Rendell (Lead)
Discovery Channel Production / Making Movies LTD
Dir.

Russell Eatough

2008
Outrageous Fortune Series 4
Zoe
South Pacific Pictures
Dir.

Britta Johnstone

2008
Politically Incorrect Parenting Show
Mother
Razor Films
Dir.

Rupert McKenzie

2002
Extreme Team - Telemovie, USA
Carrie
E. Team Productions
2001
Mercy Peak
Kyra
South Pacific Pictures Productions
2001
Street Legal
Tracey Fullham
ScreenWorks
1999
Duggan
Samara
Gibson Group
Dir.

Mike Smith

1999
Shortland Street
Tamsin Yates (Core)
South Pacific Pictures
Dir.

Various

1999
Young Hercules
Lupreeas Assistant
Pacific Renaissance Pictures/USA
1998
Amazon High - Telemovie, USA
Marsha
Pacific Renaissance Pictures
1998
Hercules
Oena (Regular Recurring)
Pacific Renaissance Pictures
Dir.

Michael Hurst

1998
Xena: Warrior Princess
Amazon
Pacific Renaissance Pictures/USA
1997
The Chosen
Rachel
Communicado Productions
Dir.

Mike Smith

1997
William Tell
Stella
Cloud 9 Screenworks
1995
Every Woman's Dream - Telemovie, USA
Brandi
Dream Productions
1995
Riding High
Gemma
South Pacific Pictures
1995
Shortland Street
Dominique Coombes
South Pacific Pictures
1994
Deep Water Haven
Georgie (Lead )
South Pacific Pictures
Presenter.
2015
Flying South
Tourism NZ / Natural History
Dir.

Leszek Burzynski

1992
Water Conversation Internal Video
1990
Sky Television Promo
Theatre.
2015
The Marriage Bureau
Dir.

Grae Burton

2015
Wayward Seniors
Ruth
Dir.

Ashton Brown

2013
The Millio Co
Herd of Cats Theatre
Dir.

Tainui Tukiwaho

2002
Play 2
Ensemble
Auckland Theatre Company
Dir.

Oliver Driver

1998
Tribute to Macel Marceau
Solo