Profile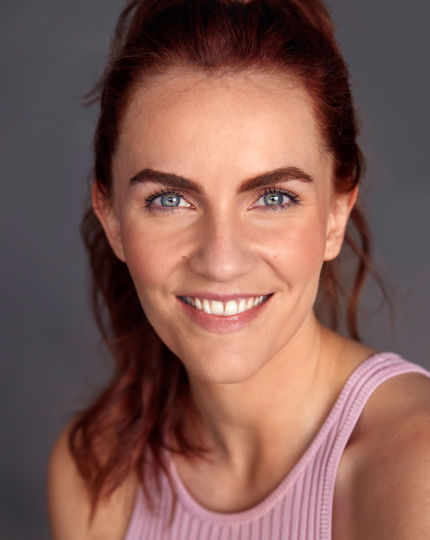 Location
Melbourne, New Zealand
Career Highlights
Toi Whakaari graduate Frith Horan's diverse skill set and multifaceted background make for gripping performances on stage and on screen. Frith's notable onscreen achievements include her role in the webseries 'Life Is Easy' and guest spot on The Brokenwood Mysteries Season 8. Her notable theatrical highlights include Auckland University's Outdoor Summer Shakespeare's production of The Tempest, Mating in Captivity by Oliver Page as well as the return season of FLAPS, a devised piece with the Bits and Pieces Ensemble. In 2021 Frith appeared in Shakespeare's Twelfth Night and Stephen Sondheim's Into the Woods, and she's just getting started.
Short Film.
2014
Waihi Tourism Film
Essie (Lead)
Dir.

Chris Hay

2013
The Incident
Ruby (Lead)
Dir.

Nathaniel Lees

2013
The Palace
Mikhala (Lead)
Dir.

John Reid

2012
Emergency RV
Soldier (Lead)
Dir.

Danny Mulheron

2012
Untitled
Biker (Lead)
Dir.

Danny Mulheron
Television.
2022
The Brokenwood Mysteries: Season 8
Claudia Finlay (Guest)
Dir.

Mike Smith

2007
The Killian Curse Series 2
Karen (Lead)
Dir.

Thomas Robins

2005
The Killian Curse
Karen (Lead)
Dir.

Thomas Robins
Theatre.
2021
Let's Get Loco
Charlene/Kylie Minogue
Dir.

Eli Matthewson

2019
Hamlet
Marcellus
Dir.

David Lawrence

2019
Measure For Measure
Pompey Bum
Dir.

Miles Gregory

2018
Cool Behaviour
Various
Dir.

Frith Horan & Ava Diakhaby

2018
Mating in Captivity
Annie
Dir.

Oliver Page

2018
Wigging Out
Various
Dir.

Kate Simmonds

2017
Flaps Retouched
Various
Dir.

Torum Heng

2017
Into The Woods
Red's Grandmother/Giant
Dir.

Jonathon Hendry

2017
Twelfth Night
Viola
Dir.

Benjamin Henson

2016
Mating in Captivity
Annie
Dir.

Renee Lyons

2014
Earthquakes in London
Freya
Dir.

Jonathon Hendry

2014
Munted - NZ & LA Tour
Various
Dir.

Kate McGill

2012
Stephen Sondheim's Assassins
Housewife
Dir.

Jonathon Hendry

2012
The Last Days of Judas Iscariot
Sigmund Freud/Matthias of Galilee
Dir.

Brett Adam
Web Series.
2019
Life Is Easy
Young Sandra
Dir.

Amanda Tito & Christopher Stratton

2016
Auckward Love S2
Tash
Dir.

Emmett Skilton
Training.
CIMTSS Emerging Professional Course Musical Theatre - 2020
Lara Macgregor & Jamie Irvine The Actor's Workout Acting Technique - 2018
Brita McVeigh Acting for Humans Workshop Screen Acting - 2017
Jacque Drew 5-week American Accent Course American Accent Training - 2015
Sara Wiseman The Actor in Process Workshop Acting Technique - 2014
NZ Actors Equity - Casting Hothouse - 2013
Stella Adler Academy LA - 2013
Toi Whakaari: New Zealand Drama School - 2011