Profile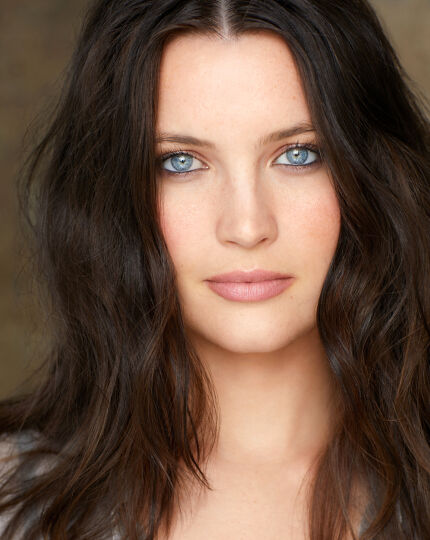 Location
New York, United States of America
Career Highlights
Dominique graduated from the Actor's Programme in Auckland in 2016 and went straight into Stephen David Entertainment's production 1953 American Playboy: the Hugh Hefner Story. She then relocated to Toronto to further her career. She has gained momentum in Toronto since, being booked as the lead in feature film After Her Smile, short films, Phototaxis, Milk Kids and Contrary, where she played the lead Mary. She has multiple stage credits and won top drama student year after year at High School.
Awards.
| | |
| --- | --- |
| 2011 | Cultural Honours Award for Service To Drama - St Cuthbert's College |
| 2010 | Top Drama Award - St Cuthbert's College |
Short Film.
2020
Bush Ranger Dom
Dom (Lead)
Dir.

Dominique Bela

2019
Phototaxis
Yara
Dir.

Madelaine Burgess

2019
The Big Day
Melissa (Lead)
Dir.

Malcolm Taylor

2019
Wasteland
Jane
Dir.

Mathew Ridgewell

2018
Contrary
Mary (Lead)
Dir.

Dylan Broda

2018
Milk Kids
Domino
Messy Pictures
Dir.

Leah Guliotta

2016
Balloons
Emma (Support)
The Actors' Program
Dir.

Michael Hurst
Feature Film.
2018
After Her Smile
Tanya (Lead)
Dir.

Mort Fotouhi
Television.
2018
See No Evil
Teri Engle
Dir.

Tim Conrad

2016
American Playboy: The Hugh Hefner Story
Betty Conklin
Dir.

Richard Lopez

2015
Step Dave
Attractive Woman (Guest )
Dir.

Oliver Driver

2015
The Making of the Mob 2: Chicago
Alice
Steven David Entertainment, NY
Dir.

John Ealer
Theatre.
2017
Annie Rexsha
Annie Rexsha (Solo Show)
Super Wonder Gallery / Ten Minute Theatre
Dir.

Cherie Moore

2016
Vernon God Little
Prosecutor (Lead)
The Actors' Program
Dir.

Leon wadham

2012
Dinkum Assorted - St Cuthbert's College
(Lead)
Dir.

Louise Tourelle

2012
reTHINK Your Safety
(Lead)
Dir.

Louise Tourelle

2011
Sheila Winn Shakespeare Festival 'Hamlet'
Hamlet (Lead)
Dir.

Debra Waalkins

2011
Ugly Duckling
(Lead/Narrator)
St Cuthbert's College
Dir.

Debra Waalkins
Voice.
| | | | |
| --- | --- | --- | --- |
| 2017 | AA Life Insurance - Radio | VO | |
Web Series.
2017
Auckward love
Sunday (Guest)
Dir.

Emmett Skilton
Training.
Lisa Robertson Studio Masterclass - Scene Study - 2021
David Rotenberg Masterclass - 2019
Graduated The Actors Program Screen and Acting - 2016 - 2016
Screen Acting course with Miranda Harcourt - 2012