Profile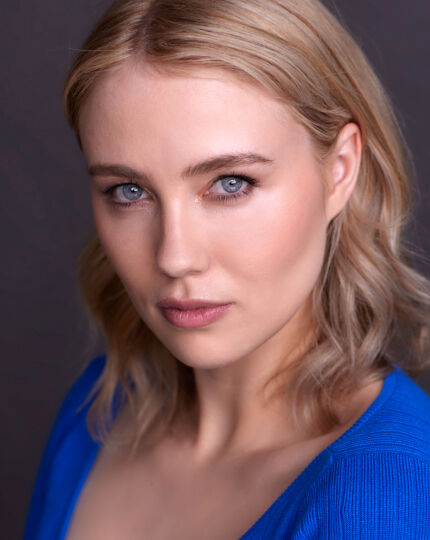 Location
Auckland, New Zealand
Also Represented in
Australia
Career Highlights
Britt is a young talent, who made her television debut on New Zealand's iconic drama Shortland Street in 2015. She then went on to attract an online cult following by performing in — and now writing for — the incredibly successful NZ comedic group 'Viva La Dirt League', and their many popular Web-series. In 2017, Britt joined the core cast of Australia's Nine Network drama 'Doctor Doctor' for seasons two and three. She also starred in New Zealand telefeature Ablaze.
Film Film.
2019
Ablaze
Mary Wootton
Dir.

Josh Frizzell
Television.
2018
Doctor Doctor S-3
Mia Halston (Core)
Nine Network
Dir.

Various

2017
Doctor Doctor S-2
Mia Halston (Core)
Nine Network
Dir.

Various

2015
Shortland Street
Millie Hutchins (Major Guest)
South Pacific Pictures
Dir.

Various

2013
Shortland Street
Bar Patron
South Pacific Pictures
Theatre.
2015
Next Big Thing - Sit on It
Jen
Auckland Theatre Company
2014
Murder on the Nile
Kay
2013
Cinderella the Pantomime
Cinderella
Dir.

Amy MacLaine

2010
Peter Pan
Lost Boy
School Production
2008
The Wizard of Oz
Munchkin
School Production
Web Series.
2018
The Intern
Laureline
2017
Ao-terror-oa - Burn Time
Lead Girl (Lead)
H2Ow Ltd
Dir.

Peter Haynes

2017
Bored
The Hot Chick
Dir.

Viva la Dirt League

2016
Epic NPC Man
Female Warrior
Dir.

Viva la Dirt League

2014
Viva la Dirt
Various
Dir.

Adam King, Rowan Bettjeman, Alan Morrison
Training.
On the Mic, Audio Book Narration - 2021
RADA (Royal Academy of Dramatic Art) Advanced Scene Study For Actors - 2021
Deb Podowski Acting Studio, Vancouver - 2020
Barefoot Casting Audition Workshop - 2017
Barefoot Casting - Prep For Pilot - 2016
Character Based Improvisation Intensive Workshop - 2015, Rob Marchand
The Actor in Progress Workshop - 2015, Sara Wiseman
Unitec Certificate CCMA - Telling stories with Will Wallace - 2015
American Accent Workshop - 2014, Terri de'Ath
The Actors Lab - Ongoing - 2014, Peter Feeney
Voice classes with Sylvia Rands - 2014, 10 Week Workshop
Screen Acting Course Level 1 - 2013, Studio 111
Screen Acting Course Level 2 - 2013, Studio 111
Voice Training (Singing) - 2009