Profile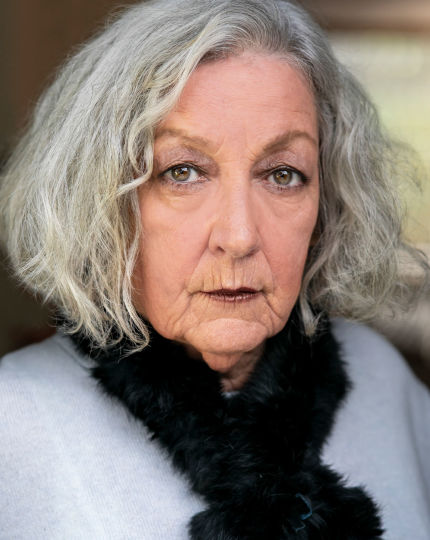 Location
Auckland, New Zealand
Career Highlights
Brenda is a veteran of the New Zealand acting industry, with a career that spans over 35 years. She has worked with some of the country's top directors, with roles in over 10 feature films including Jane Campion's An Angel At My Table, Peter Jackson's Braindead, and Niki Caro's debut film Memory & Desire. Her television credits include a succession of popular New Zealand series such as the iconic Kiwi hospital soap Shortland Street, drama series The Brokenwood Mysteries, and more recently, black comedy show Fresh Eggs.
Feature Film.
2020
Nude Tuesday
Helene (Guest)
Dir.

Armagan Ballantyne

2018
The Other Side of Heaven 2
Floydene
Dir.

Mitch Davis

2009
After the Waterfall
Lucina Bandy (Support)
Paraffin Productions Ltd
Dir.

Simone Horrocks

2006
Out of the Blue
Garry Holden's Mother (Support)
Southern Light Films/Desert Road Films
Dir.

Robert Sarkies

2004
Fracture
Mrs Ponder (Ensemble)
Kahukura Productions
Dir.

Larry Parr

2002
Toy Love
Nurse (Support )
John Swimmer Productions
Dir.

Harry Sinclair

1999
Nightmare Man
Riat Bowman
Isambard Productions
Dir.

Jim Kaufman

1997
Memory & Desire
Jeanette
Frame Up Films
Dir.

Niki Caro

1992
Braindead
Nurse McTavish
WingNut Films
Dir.

Peter Jackson

1990
An Angel at My Table
Miss Botting
Hibiscus Films
Dir.

Jane Campion

1989
Zilch!
Tolls Supervisor
Zee Films
Dir.

Richard Riddiford

1984
Second Time Lucky
Dykin
Broadbank Investments/Eadenrock
Dir.

Michael Anderson

1982
Breakfast in Paris
John Lamond Motion Picture Enterprises
Dir.

John D Lamond
Short Film.
2016
Sybil's Psychic Hotline
Con
Granite Pictures / Granite Jack Ltd.
Dir.

Grant Lahood

2000
Camping with Camus
Raylene
First Hand Productions
Dir.

Alan Erson

1995
Dirty Dave
Shop Manager
Creative New Zealand
Dir.

Jayne Cooper

1995
The Call Up
Welfare Clerk
James Wallace Productions
Dir.

David Blyth

1994
The Summer the Queen Came
Hannah Davies
Frame Up Films
Dir.

Niki Caro
Television.
2019
Mean Mums S1
Librarian (Guest)
South Pacific Pictures
Dir.

Damon Fepulea'i

2018
Fresh Eggs
Pastor Rowena
Dir.

Britta Hawkins, Josh Frizzell

2018
Shortland Street
Naomi Johnson (Guest)
South Pacific Pictures
Dir.

Caroline Booth Bell

2015
The Brokenwood Mysteries Series 2
Nelly (Guest)
Prime TV
2013
Shortland Street
Marissa Parsons (Guest)
South Pacific Pictures
Dir.

Various

2012
Safehouse
Dotty (Support)
Screentime Aust/NZ Ltd
Dir.

John Laing

2006
Amazing Extraordinary Friends
Mrs Potremkin
Greenstone Pictures
Dir.

Stephen Campbell

2003
Mercy Peak Series 3
Barbara
South Pacific Pictures
2002
Shortland Street
Doreen Keeple
South Pacific Pictures
2000
Lawless: Dead Evidence, Telefeature
Pat
South Pacific Pictures
Dir.

Charlie Haskell

1999
Shortland Street
Ngaire Gleeson
South Pacific Pictures
1998
The Chosen - Telefeature
Carol
Communicado Productions
1997
Double Booking
Petunia (Lead/Core)
South Pacific Pictures
Dir.

Mark Beelsey

1996
Xena: Warrior Princess Series 2
Pageant Matron
Pacific Renaissance Pictures
1995
Riding High
Mrs Lewisham
South Pacific Pictures
Dir.

Laurence Wilson, Grant Fenn, Dave Morgan & Andrew Friedman

1994
Hercules & the Lost Kingdom
Janus the Bartender
Pacific Renaissance Pictures
1994
Plainclothes Series 1 & 2
Lily Thomas (Lead/Core)
Dir.

Richard Sarell, Brian McDuffie, Mark Beesley & Wayne Tourell

1993
Deepwater Haven
South Pacific Pictures
1986
Marching Girls
TVNZ
Theatre.
| | | | |
| --- | --- | --- | --- |
| 2011 | The Turn of the Screw | | Short and Sweet Festival - Celebration of Live |