Profile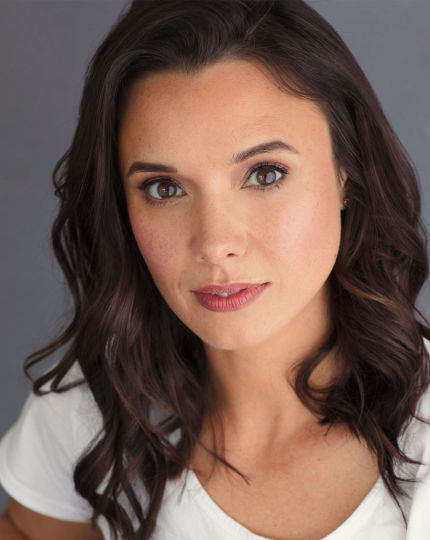 Location
Auckland, New Zealand
Career Highlights
Nominated - Best Short Film Actress - Over The Moon - NZ Film Awards MOAS
New Zealand Screen Awards - Winner - Best Supporting Actress - Shortland Street
800 Words (TVD)
Weld Productions Limited
Role: Katie
Bombshell - The sinking of the Rainbow Warrior - Telefeature (TVD)
Screentime Productions Limited
Role: Frederique Bonlieu (French Spy) Director: Riccardo Pellizzeri
Shortland Streeet (TVD)
South Pacific Pictures
Role: Maia
The Blue Rose (TVD)
South Pacific Pictures
Role: Krystle Wilkinson
Anne Boleyn (Theatre)
Auckland Theatre Company for the Q Theatre
Role: Anne Boleyn Director: Colin McColl
Awards.
| | |
| --- | --- |
| 2014 | Nominated - Best Short Film Actress - Over The Moon - NZ Film Awards MOAS |
| 2007 | New Zealand Screen Awards - Winner - Best Supporting Actress - Shortland Street |
Film Film.
2019
Falling Inn Love
Charlotte Wadsworth
Netflix
Dir.

Roger Kumble
Short Film.
2013
One Giant Leap
Anna Jullienne (Lead)
Media Design School Ltd
Dir.

James Cunningham
Feature Film.
2011
Siones 2
Sione's girls - Librarian (Support)
South Pacific Pictures
Dir.

Simmon Bennett
Television.
2019
Head High
Christine
South Pacific Pictures
2019
Mean Mums Season 1
Heather
South Pacific Pictures Ltd
Dir.

Various

2018
Mean Mothers - Pilot
Heather Maloney
South Pacific Pictures
2018
Straight Forward
Kathy
2015
800 Words Series 1, 2 & 3
Katie
Weld Productions Limited
2015
Bombshell - The sinking of the Rainbow Warrior - Telefeature
Frederique Bonlieu (French Spy) (Support)
Screentime Productions Limited
Dir.

Riccardo Pellizzeri

2014
Agent Anna Series 2
Cindi Glover (Guest)
Great Southern Film & Television
Dir.

Oliver Driver

2013
Jono & Ben at 10
Anna Jullienne (Guest)
Mediaworks
Dir.

Variouos

2012
Harry
Jenny Chisholm
Desert Road Ltd
Dir.

Chris Dudman

2012
The Blue Rose
Krystle Wilkinson
South Pacific Pictures
2011
Auckland Daze (Webisodes)
Anna
Brown Sugar Apple Grunt Productions Ltd
Dir.

Kiel McNaughton

2011
Underbelly-Land Of The Long Green Cloud
Deb Masters (Support)
Screentime NZ Limited
Dir.

Mike Smith & Ric Pellizzeri

2004
Shortland Streeet
Maia (Lead/Core)
South Pacific Pictures
Theatre.
2018
Rendered
Miranda
Auckland Theatre Company
Dir.

Katie Wolfe

2015
Enlightenment
Joanna (Lead)
Auckland Theatre Company
Dir.

Andrew Foster

2013
Anne Boleyn
Anne Boleyn (Pivotal Lead)
Auckland Theatre Company for the Q Theatre
Dir.

Colin McColl

2012
Death Of A Salesman
Miss Forsythe
Peach Theatre Company
2012
In the Next Room
Catherine Givings
Auckland Theatre Company
Dir.

Colin McColl

2011
The Twits
Roly-Poly Bird
Auckland Theatre Company
Dir.

Alison Quigan

2010
The Vagina Monologues
Anna (Solo)
The Basement Theatre
Dir.

Craig Hall & Sam Shore

2010
View From The Bridge
Catherine
Peach Theatre Company
Dir.

Jesse Peach

2009
Christ Almighty
Gabrielle
Basement Theatre
Dir.

Colin Moy

2008
The Reindeer Monologues
Various
The Basement Theatre
Dir.

Cameron Rhodes
Voice.
| | | | |
| --- | --- | --- | --- |
| 2014 | Dilmah / TVC 2x15 sec | | Toybox |